I was fed up with all the planners I used so I decdied to create my own and publish it on Amazon for others to use.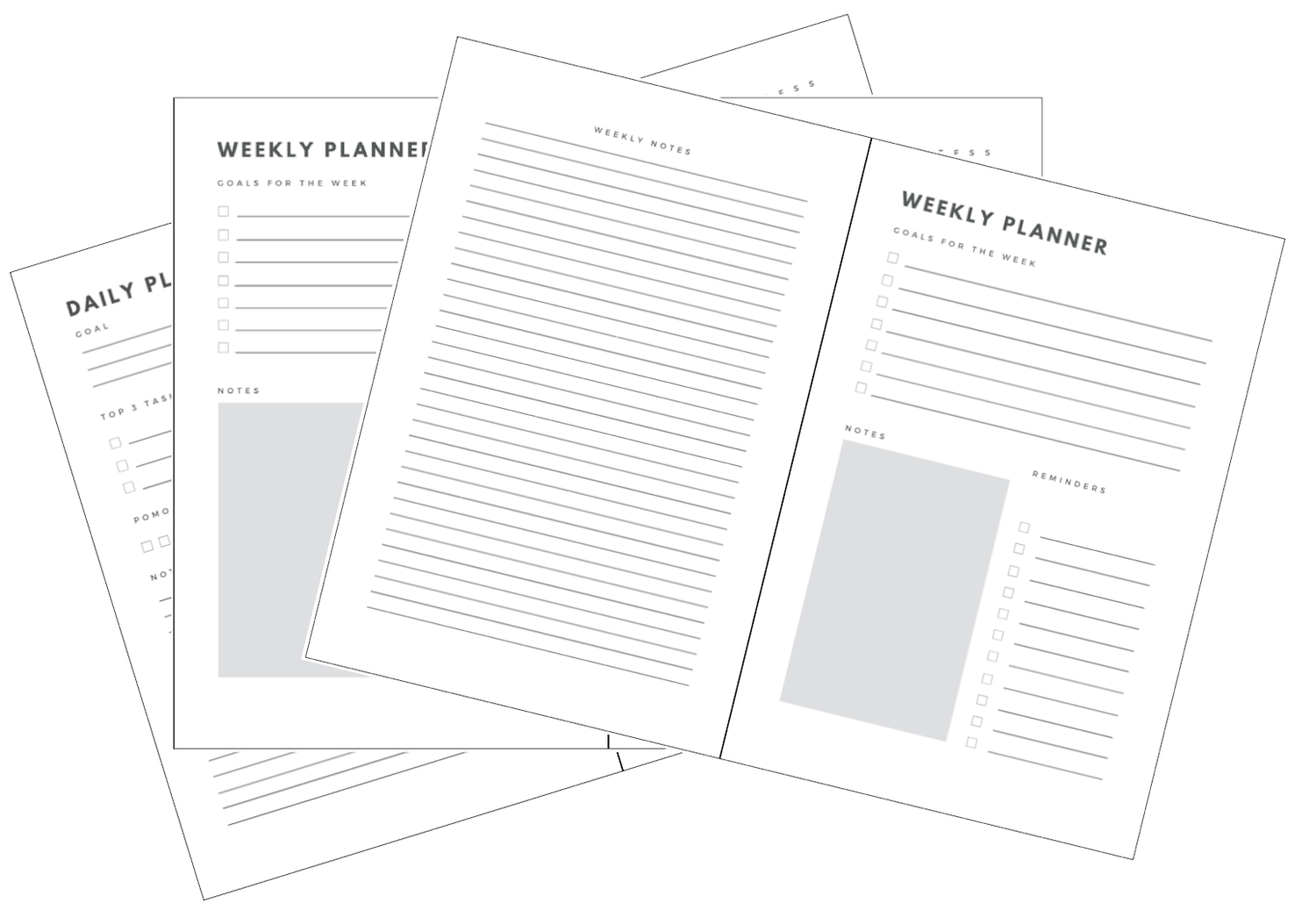 Get The EXACT Planner I Use To Create Content & Hit My Goals
This planner is designed to improve your productive flow - Even if you've struggled to be productive in the past!
Plan Your Weeks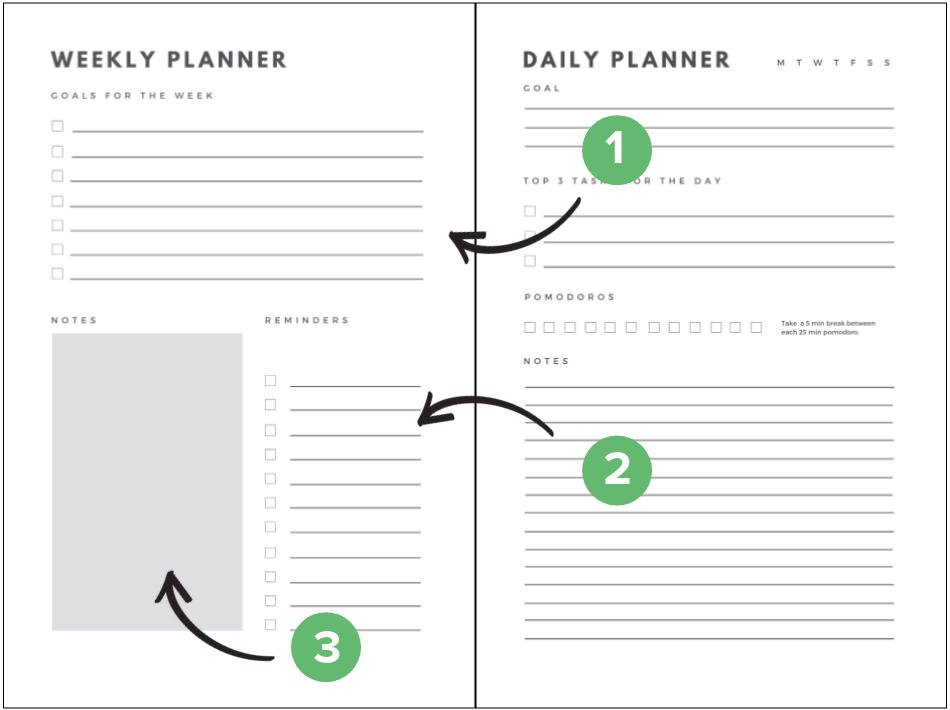 1 - Weekly Plan Write your top task for the week here. These should be you highest priority task for completing your goals.
2 - Reminders Use this for important reminders you have for the week ahead. It could be interview, meetings or launches.
3 - Notes Write any weekly notes on task you want to start the following week.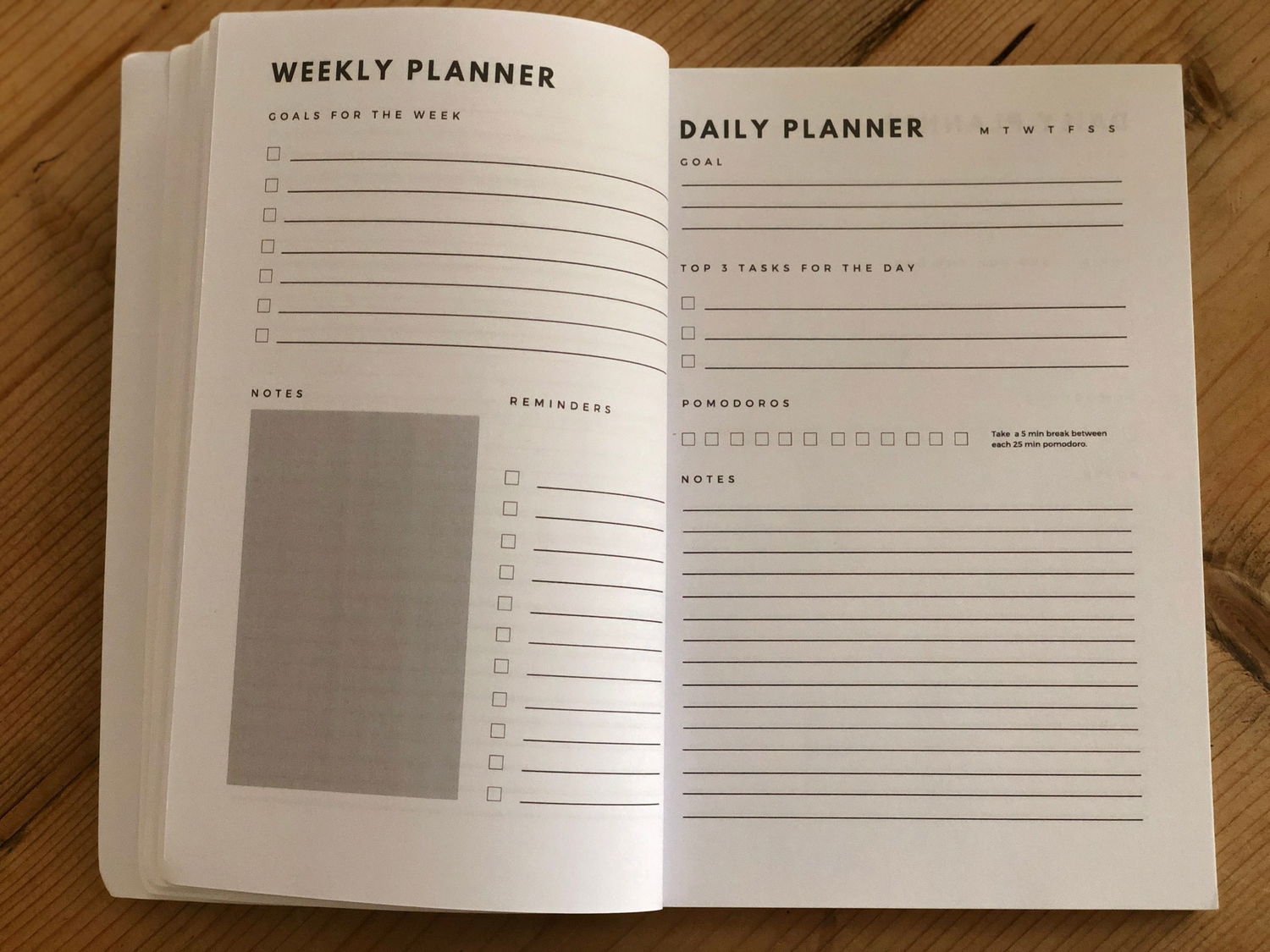 Break Down The Days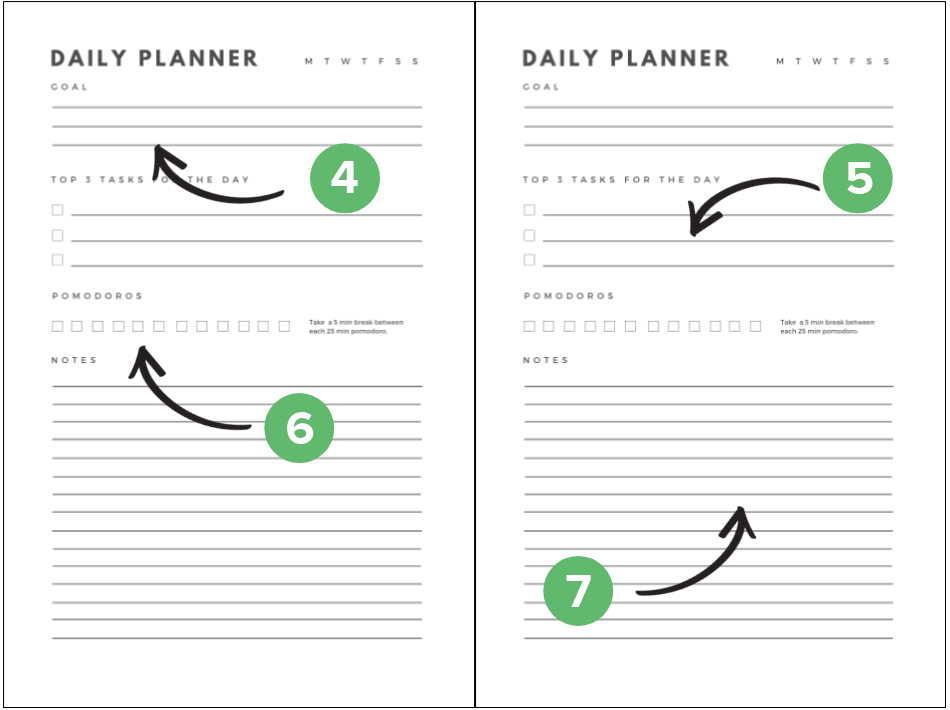 4 - Goals Write your big goal here so you can be reminded of what you are working towards
5 - Top 3 Tasks These are your top 3 tasks for the day. Work through each task using the Pomodoro trackers below.
6 - Pomodoros Track how long you work on each of your top 3 tasks. Mark off each 25minute time blocks.
7 - Notes Keep notes from any daily tasks or project drawing that you want to look back on.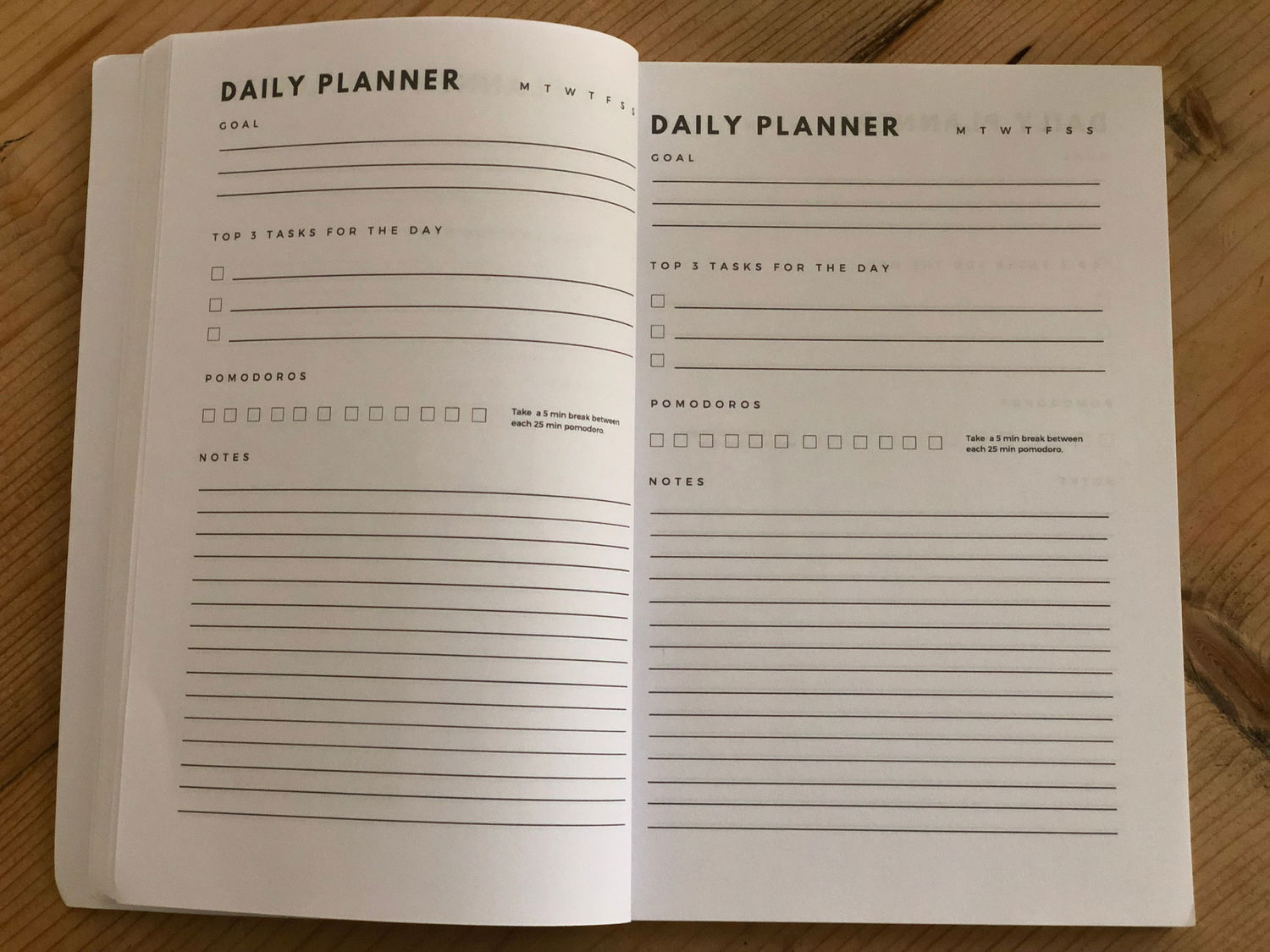 Keep Notes
8 Weekly Notes You use this space to reflect on your week or extend notes from any days through the week.